| | |
| --- | --- |
| Zorba The Buddha Festival 2019 | |
Israel's largest hippy festival, The Zorba Festival, happens twice a year, in Spring and during the Festival of Sukkot, at the Desert Ashram in the Negev. This year's Spring event will fall during Pesach Chol Hamoed from 23 to 27 April.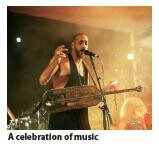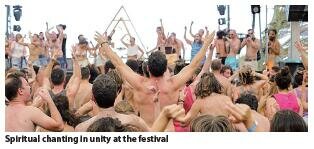 Founded in 2003, the fiveday festival is a sensual meeting between spirituality, dance, meditation and music. It's where all the edges meet – the great celebration of life, dancing, movement, music, deep yoga, the spirit of meditation and the silence of the desert. The programme includes workshops and meditations with top instructors and gurus from Israel and abroad.
"Zorba the Buddha" teaches people that life is a journey that can combine the best of all worlds: the fiesta with the meditation, the dance with the quiet, the riches of the festival with the simplicity of the desert.
Please login or register to see the full article