| | |
| --- | --- |
| The Sheraton Tel-Aviv holds Thai Food Festival | |
The Sheraton Hotel Tel-Aviv, which has a reputation for bringing international and ethnic food festivals to Israel's kashrut-observing public, organised a Thai food festival at it signature restaurant, The Olive Leaf.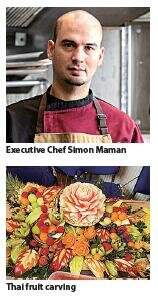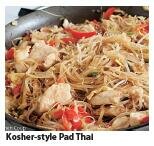 The 5-day Kosher Thai Food Festival 2019, was cosponsored by the Royal Thai Embassy in Tel-Aviv, and took place from 23–27 June. It featured not only authentic Thai cuisine, but also the art of Thai fruit carving, a reflection of Thai cultural practise.
The festival was launched by Ms. Penprapa Vongkovit, Ambassador of Thailand to Israel, and the food menu was prepared by the chef of the Royal Thai Embassy in Israel in collaboration with Chef Shimon Maman, executive chef of the Sheraton Tel-Aviv.
Please login or register to see the full article