| | |
| --- | --- |
| Australia becomes a full member of IHRA | |
The World Jewish Congress (WJC) has welcomed Australia's ascension to becoming a full member of the International Holocaust Remembrance Alliance (IHRA), which was approved at the organisation's plenary meeting in Mondorf-les-Bains, Luxembourg, in June.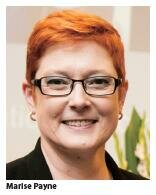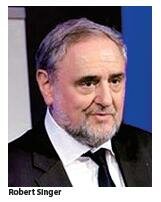 In a letter to Australia's Minister of Foreign Affairs Marise Payne, WJC CEO and Executive Vice President Robert Singer wrote that "Australia sets a worthy example for the entire world, and acts in line with its long and inspiring tradition of religious tolerance and respect."
"IHRA identifies the most pressing post-Holocaust issues across the globe, casting a spotlight upon them for the benefit of experts and policy makers, and promotes practicable actions to address them. The devotion of the government of Australia to this important topic will strongly contribute to the mission of IHRA to counter Holocaust distortion and ad dress contemporary antisemitism," Singer wrote.
Please login or register to see the full article