The Sounds of the Old City Festival in Jerusalem will be held for the fifth time between 28 and 31 March in the evenings, and is open to the general public free of charge.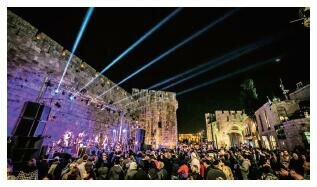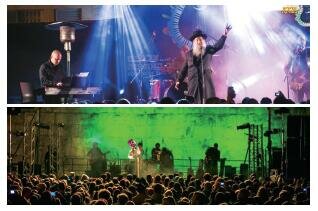 The Festival offers a glimpse into the musical traditions of Jerusalem's Old City. Festival visitors will enjoy a rare offering of musical bands and ensembles scheduled to perform authentic music on central stages and in the streets of the Old City. Each band or ensemble will play mu sic unique to the quarter and area in which it performs, providing an exciting experience for visitors in the magical atmosphere of the Old City.
In the Armenian Quarter, an authentic Armenian celebration will be held. Traditional music will be played in the Muslim Quarter, the Christian Quarter will be the venue for a celebration of liturgical works, and Israeli music as well as klezmer music will fill the Jewish Quarter.
The Festival will be set up along a circular route, starting from the Jaffa Gate and weaving through the Armenian, Jewish, Muslim and Christian Quarters, then ending back at the Jaffa Gate.
---
Book review: Israel and China: From Silk Road to Innovation Highway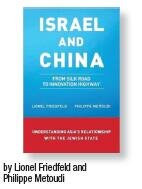 This is a fascinating and well documented book about the booming economic relationship between Israel and Asia and how the relationship between Israel and China has evolved. From the strong ties of the past, symbolised by the Silk Road, to a new strategic partnership in technology, which they call the Innovation Highway.
Based on Israel's expertise in science, technology and innovation and on China's and Asia's global position as a centre of business, the authors provide an overview of the historical connections between Israel, the Jewish people and the Asian continent.
Israel's current and growing involvement in the expanding economies of the region and the landmark business transactions and economic factors have enabled Israel to appear on the roadmap of Asian investors. The book highlights the activity of some of the major Asian investors in Israel, predominantly from China, India, Singapore, South Korea, Japan and Taiwan.
About the authors
Born in France, Lionel Friedfeld is the CEO of the Israel Asian Fund (IAF), a leading strategic venture capital firm. He is an experienced investment banker and has resided in Hong Kong and Singapore and has lived in Israel since 2006.
Philippe Metoudi is a Managing Partner at AlfaSec Advisors, a management consulting and advisory firm, and founder of Duotem Capital Limited, a Hong Kong-based family office. He is an international banker with a deep knowledge of China, and has lived in Hong Kong since 1989, and is well known in Hong Kong's Jewish community.
(Issue February 2016)