Arts & Culture
| | |
| --- | --- |
| The Hong Kong International Choreography Festival | |
The Hong Kong International Choreography Festival (HKICF) returned for the third time from 28 to 30 June at the Sheung Wan Civic Centre Theatre. Each evening, the festival featured several artistic performances and creations.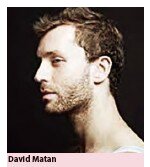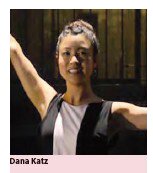 This year, three Israeli choreographers, David Matan, Dana Katz and Efrat Galai, took part in the performances and workshops, offering their own unique multicultural programmes of contemporary dance.
In all, around 12 international artists-in-residence, together with five world-renowned choreographers and five local Hong Kong artists, participated in the festival.
Please login or register to see the full article
| | |
| --- | --- |
| Niv Petel to perform at new Tai Kwun arts and cultural hub | |

The former Central Police Station compound and prison in Hong Kong has been revitalised and transformed into a heritage, contemporary arts and performing arts centre.

Located in the heart of Central on Hong Kong Island, the complex, now known as the Tai Kwun Centre for Heritage and Arts, is bordered by Old Bailey Street, Hollywood Road, Arbuthnot Road and Chancery Lane. "Tai Kwun" means "Big Station". The old Central Police Station was fully decommissioned in 2006.

As part of the opening season of the venue's Performing Arts Programme, Israeli actor Niv Petel will perform Knock Knock, his powerful one-man show, from 19 to 22 July. The Artistic Advisor and Co-Director of the show is Maia Levy. "How would you raise your child, if you knew that one day their turn will come to hold a rifle?" In one of the most acclaimed shows in the Edinburgh Fringe 2017, Niv Petel's Knock Knock weaves a poignant and heartfelt tale about the effects of conscription on everyday life for a single mother and her only son.

Please login or register to see the full article

| | |
| --- | --- |
| Embassy celebrates Environment Month | |

The Embassy of Israel in Nepal organised a tree plantation and clean-up programme to mark the Environment Month in June.

World Environment Day is on 5 June, World Oceans Day is on 7 June and World Desertification Combat Day is on 18 June. The embassy organised the programmes at a government-run school at Kuleshwor Madhyamik Vidyalaya, Kathmandu, on 29 June. The school has around 350 students.

Fruit trees and flowers were planted around the school premises and the area was cleaned up, to promote environmental awareness. The embassy also donated fans and sports materials to the school.

Please login or register to see the full article
<< Start < Prev 1 2 3 4 5 6 7 8 9

10

Next > End >>