News
| | |
| --- | --- |
| Israeli bees sent to Japan following mass death of local hives | |
As we celebrate the Jewish New Year by traditionally eating honey, colonies of Israeli specialist bumblebees were sent to Japan. They arrived in July to help farmers overcome the damage caused by the severe Japanese bee shortage, which has worsened due to the use of pesticides in rice fields.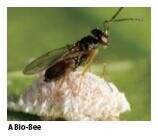 The bees flew in airy hives, each including a fertile queen accompanied by fifty drones that take care of all her needs. These particular bees have a a more direct impact on the local farmers and were not raised for honey.
Members of Bio-Bee, in Kibbutz Sde Eliyahu in northern Israel, nurtured and shipped the bees. Upon their arrival in greenhouses across Japan, the Israeli bees got busy pollinating vegetable crops. Without bees, it is nearly impossible to raise some crops.
Bio-Bee bumblebees do not produce honey; they only pollinate. They have been bred to carry out their work even when the weather gets cold, cloudy and rainy, when honey bees turn inactive and prefer to gather inside the hive. While extracting nectar from the flowers, the bees spread the pollen around.
Please login or register to see the full article
| | |
| --- | --- |
| Taipei Economic and Cultural Office and Hebrew University sign MOU | |

Mr. Yun-sheng Chi, Representative of the Taipei Economic and Cultural Office in Tel Aviv, and Professor Dror Wahrman, Dean of the Faculty of Humanities at the Hebrew University of Jerusalem, signed a Memorandum of Understanding (MOU) on 10 August to promote Taiwan Studies.

This MOU is part of a global project of Taiwan's Ministry of Education, in seeking international partnerships to promote worldwide research on Taiwan by offering funding for relevant research and teaching projects.

The Taipei Economic and Cultural Office in Tel Aviv is assisting the Hebrew University to receive the funding. In the coming three years the fund will be used to offer courses related to Taiwanese culture or society in the Department of Asian Studies, to invite Taiwanese scholars to give lectures or workshops, and to purchase databases from Academica Sinica, the Taiwanese academic research centre.

Please login or register to see the full article

| | | |
| --- | --- | --- |
| Helping flood victims in Myanmar | | |

In August, Israel's embassy in Myanmar donated over 12.5 million kyat worth of relief goods to flood victims from Thayarwaddy, where over 2,000 people were evacuated to 12 rescue camps.

Ambassador Daniel Zonshine visited the area and donated dry noodles, hygiene kits, mosquito nets and medicines on behalf of the people and the State of Israel. He also visited the Tharyarwaddy District Hospital to donate medicines for the flood victims.

The ambassador noted that Israel will continue helping the rehabilitation of flood victims of Myanmar. Up to 150,000 people have been displaced or had their livelihoods affected by the terrible flood.

(Issue September 2015)

 

| | |
| --- | --- |
| New Shekel bill note to debut in early 2016 | |

The Bank of Israel will introduce a new 200 NIS (shekels) bill into circulation in early 2016. It will be blue and will feature the image of poet Nathan Alterman.

The 200 shekels bill will be the second in a series of four new bills. The first one, a green 50 shekels bill featuring poet Shaul Tchernichovsky, went into circulation in September 2014.

The new banknotes all include strict security markers to help prevent forgery and make it easier to identify fake bills. On the front of the 200 shekels bill, the words to Alterman's Eternal Meeting Morning Song will be printed in small print next to his image. The text will be legible only with the use of a magnifying glass. The back of the bill will feature an image of vegetation at night and excerpts from Alterman's Morning Song.

Please login or register to see the full article

| | |
| --- | --- |
| A CHINESE COMPANY TO OPERATE ISRAEL'S NEW PORT IN HAIFA | |

A further strengthening of infrastructure co-operation between Israel and China was implemented with the recent announcement that a Chinese company, The Shanghai International Port (Group) Co., Ltd (SIPG), has obtained the right to run a new port in Haifa, northern Israel.

SIPG won the bid in March to operate the new port in Haifa for 25 years starting from 2021. The new port is currently under construction by Shapir Engineering and the Ashtrom group at a cost of around US$1 billion, and is expected to be completed by 2020. It will be able to handle 1.86 million standard containers, which will make it the largest harbour in Israel.

"The Chinese firm will bring its capabilities to the port development and strengthen relations between China and Israel," said Israeli Transport and Intelligence Minister Yisrael Katz during the signing ceremony.

Chen Xuyuan, SIPG chairman, told Xinhua news agency that SIPG will employ its rich experience and technologies in managing ports as well as its long-term relations with shipping lines to develop Haifa's new port into a regional transport hub.

Chen said that under the agreement, SIPG will invest around US$2 billion to build facilities at the harbour and purchase equipment for it. In the first stage of investment, a 700-metre-long harbour will be built. It will eventually be extended to 1,500 metres.

Sholomo Breiman, CEO of the Israel Ports Development and Assets Company, reinforced his expectations that SIPG would deliver a very competitive port. "The SIPG is one of the best companies all over the world, and we are looking for such a company to bring new methods of operation to Israel in order to increase the level of service."

Please login or register to see the full article
<< Start < Prev 1 2 3

4

5 6 7 8 9 10 Next > End >>