| | |
| --- | --- |
| LIVE_TRACE Israeli Contemporary Art in Shanghai | |
LIVE_TRACE an exhibition held in March at the Shanghai Duolun Museum of Modern Art, showcased the work of two Israeli contemporary artists, Daniel Shoshan and Amit Matalon.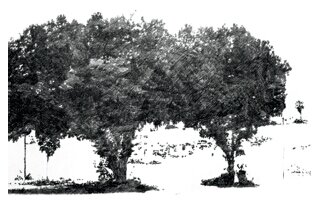 The artists wander through open spaces, photographing and drawing the local Israeli landscape, and documenting and processing what they see by employing various tools and methods. Similar to scientists, they use their landscape photographs and the specimens they collect as a platform to recreate a new artificial landscape, which they assemble in a laboratory environment.
Their experiences and impressions are then processed, abstracted and transformed through various digital techniques into basic drawing units.
These basic units act as cells of information that constitute the foundation and infrastructure upon which a microcosm of a new landscape experience is created. The exhibition displayed three installations of laboratory landscapes. Each installation is in fact, an artificial landscape that withholds its own system of codes.
The first installation is the first step in the process of transformation. The dismantled landscape is portrayed through a dense physical texture created by a standard form of drawing. In the second installation, the landscape spreads across tens of metres as a drawing in action, as a collection of encoded shapes. This landscape is created in collaboration with local artists who have no relation to the original one.
Please login or register to see the full article