Kaifeng
| | | |
| --- | --- | --- |
| A personal visit to Kaifeng, China in 2009 | | |
I travelled to China this past spring as President of the Sino- Judaic Institute primarily to assess firsthand the status of the Kaifeng Jewish descendants through an extended stay there.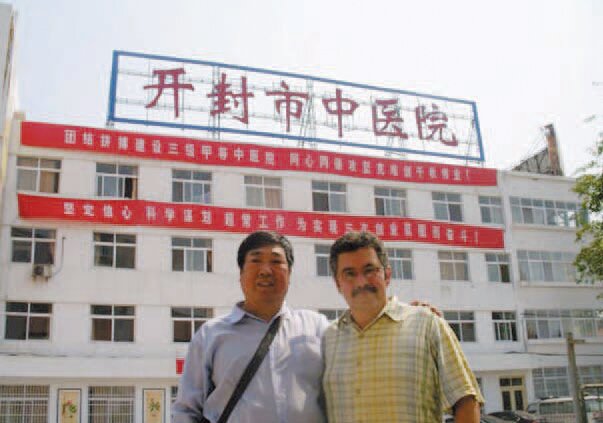 Thirty-five years ago, when I was a student on the first Canada- China Student Exchange Programme, I had tried to visit Kaifeng but was told it was a "closed city". By contrast, today the city is accessible and it is easy to meet people.
Read more...
| | | |
| --- | --- | --- |
| The Great Wail of Kaifeng | | |

Each year, many Jewish families sit at the seder table, partake in of the nostalgic, symbolic foods, enjoy the cups of sweet wine, recite the historic words of the Haggadah, listen to the familiar sound and rhythm of the youngest child reciting Mah Nishtanah (Four Questions), and relish the delicious meal.

 

Passover is indeed a family celebration, and no one should celebrate the holiday alone. The experience of Pesach is essentially family oriented.

Read more...

 

| | | |
| --- | --- | --- |
| Historic Community of Kaifeng, China | | |

Kaifeng, in the northeastern Henan province of China, is located along the southern bank of the Yellow River. It is a quiet city, seemingly left behind in the country's race to modernity due to strict zoning laws preventing the construction of skyscrapers.

Kaifeng is one of the Seven Ancient Capitals of China, was once a major commercial hub and in the 11th century it was the largest single city in the world. It was also once home to a nearly forgotten group of Jews.

Read more...