| | | |
| --- | --- | --- |
| David Zweig on managing shifting focuses | | |
If one were to merely look from an ivory tower at David Zweig, there is no doubt that he would be called successful, but when speaking to David Zweig, it is clear the story does not end there.
In the academic world, he began his study at York University in their Political Science Department, and in 1974, York University sent him to China as an exchange student where he learned Chinese and was exposed to an international group of students and thinkers.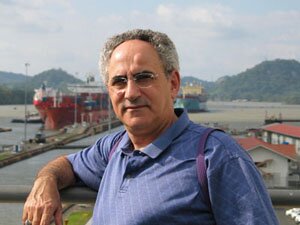 From there he went on to earn a PhD from The University of Michigan, then the leading programme in the world for studying Chinese politics, and in 1985-86 was a Post-doctoral Fellow at Harvard.
As a specialist in Chinese politics and political economy, his early teaching career was spent at Florida International University, the University of Waterloo, and The Fletcher School of Law and Diplomacy at Tufts University, in that order. In 2000-2002, while teaching at Hong Kong University of Science and Technology, he also taught for a year at Queen's University in Canada.
David soon stopped to take toll of his life and realised that on paper he had built quite a resume but, personally, there was a gap. In 1991, he married Joy and shifted his focus from academics to a balance with family life.
Joy and David had two children Rachel, soon to be 15, and Aaron, now 11. When Rachel was four and Aaron only a couple of months old, the family relocated to Hong Kong where David took a position with The Hong Kong University of Science and Technology.
Currently David is Chair Professor of Social Science and Associate Dean of the School of Humanities & Social Sciences at the Hong Kong University of Science and Technology. He is also director of the Center on China's Transnational Relations (CCTR) and a non-resident fellow at the Pacific Council on International Policy in Los Angeles.
Zweig founded the CCTR in September 2004, with the generous support of  Ronnie C. Chan of Hang Lung Properties, and has received support from others in the community, including Vincent Lo, director of  Shui On Holdings Limited and Andre S. Chouraqui, Chairman of Darton Ltd.
The CCTR focuses on the interaction between China and the outside world as it effects both external and internal change. The Center recognises and reflects the dramatic influence that the opening up of China has had on the world economy and events, and ways in which the world is changing China. The CCTR encourages, promotes and sponsors research on these dramatic changes.
David is author of four books, including, Internationalizing China: Domestic Interests and Global Linkages (Cornell University Press, 2002) and the editor of four others including, the recent, Globalization and China's Reforms (Routledge, 2007).
David frequently contributes to international media, including CNN and The Asian Wall Street Journal. David's international reputation was greatly enhanced when he wrote an article, called "China's Global Search for Oil," which appeared in the September/October 2005 issue of Foreign Affairs.
These days, Zweig divides his professional time among teaching, administration and research/writing. Although he has been the recipient of distinguished teaching awards, he admits that, given the chance, he would have been more than happy to engage in full-time research.
In 2004, the Zweig's world changed over night. Aaron, after collapsing, was diagnosed with acute viral myocarditis, an often lethal infection that causes a rapid degeneration of the heart muscle.
An amazing struggle to survive followed but not without complications. Due to the presence of a severe blood clot, Aaron's leg was amputated to save his life. Both the Jewish community and the UST community immediately mobilised to provide funding and support required in this battle.
While Aaron's sheer inner will to survive was remarkable, the same can clearly be said of his family's strength and the community's limitless generosity and resourcefulness.
Aaron's struggle towards recovery, "forever firmly rooted the Zweig's in the Hong Kong Jewish community". They, however, had always played an integral part in the community.  David had been a member of the board of the United Jewish Congregation since 1997, their second year in Hong Kong, and is currently vice-president and main fundraiser. He is also on the board of the Children's Heart Foundation of Hong Kong and is in charge of fundraising for the Foundation. As David explains, Aaron's illness was not the impetus sparking his involvement in the community and philanthropy, it merely shifted his focus.
He swims regularly with Aaron and makes it his priority "to keep him going that way." The two have even gone skiing together twice in conjunction with a programme outside Toronto designed specifically for children with one leg. He insists, however, that he is merely doing what any father would do.
When initially asked for an interview he responded "perhaps the one you would want to speak to is my wife, Joy." He even answers personal questions by quoting Joy. Even more noticeably, it is nearly impossible to have a conversation with David without him mentioning that Rachel was first in her class at the Chinese International School. "Rachel is a true star," he states more than once.
As for the future, David and his family are at home in Hong Kong. While David shifts gears multiple times a day between his family, his community service work, his teaching schedule and his administrative duties, his research related work is increasingly picking up pace in a rapidly changing world landscape.
He is heavily involved with a number of government research objectives. Currently, he is working on a project with the Guangzhou Bureau of Personnel to study job search difficulties for returnees to China. He also has a project on the topic of Chinese returnees from Japan and from Canada with the Chinese Ministry of Education in Beijing, funded by JETRO (Japan External Trade Organisation) and the Asia-Pacific Foundation of Canada, respectively. Last fall he interviewed 22 Chinese returnees from Japan and also traveled to Japan with the Ministry of Education where he interviewed 23 Chinese residents of Japan. He will publish a summary of the project soon.
David will soon start a study for the Central Policy Unit of the Hong Kong Government on Hongkongers who live in the mainland.
While surveys give him a wide perspective on a certain group of people, he really loves field research and personal interviews. Â 
In the course of his interview with Jewish Times Asia, Aaron briefly interrupts. He and his fellow ten-year old friend are bored of horsing around in the pool on a perfect summer day. He asks for taxi money home. David reminds him not to play X-Box all day.
He again shifts his focus back to detailing the exciting field work that he has been able to engage in through his Center. Initially he was known as a specialist in rural China and countryside politics and economy. But, as China itself has rapidly evolved, so has David's specialty. China's opening has generated an increasing number of changes, concepts and conflicts ripe for research. He is now recognised internationally as an expert in China's transnational affairs and policies. He particularly focuses on China's returnees, an area of growing importance in China given the rapid shift in their worldview.
David Zweig, professor, associate dean, author, editor, researcher, commentator, fundraiser, however comments that, "nowadays, I am probably best known as Aaron Zweig's dad" and that alone is something pretty special.
(Issue August 2007)Â