| | |
| --- | --- |
| Zubin Mehta and the Israel Philharmonic Orchestra to return to Singapore | |
Highly regarded and acclaimed classical music conductor Maestro Zubin Mehta, with the inspiring 110-member Israel Philharmonic Orchestra (IPO), will be performing at Singapore's Esplanade Concert Hall on 7 January 2016.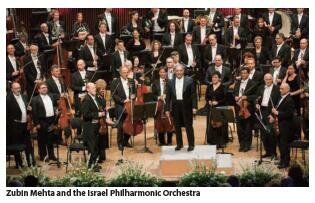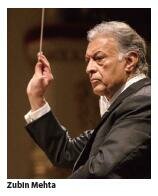 The concert will celebrate both Maestro Mehta's 80th birthday and the 80th season of the IPO. The mesmerising programme features classical masterpieces with German, French and Russian origins: Beethoven's Leonore Overture 3, Ravel's La Valse and Tchaikovsky's Symphony No 6 "Pathetique". These are considered the greatest works of the respective composers, and are the perfect compositions for this auspicious double celebration.
Bestowed with the title of Musical Director for Life by the IPO, Mehta conducted the orchestra in a sold-out performance in Singapore in 2014. It was attended by members of parliament and dignitaries including Deputy Prime Minister Teo Chee Hean and Israel's Ambassador to Singapore Yael Rubinstein.
Mehta's première performance in Singapore was at the Victoria Concert Hall in 1984, with the late Mr Lee Kuan Yew a guest in the audience. Mehta remembers the occasion well: "I spoke to the former Prime Minister about building a larger concert hall in Singapore at the time. Now there is the Esplanade Concert Hall and it will be the first time conducting the Israel Philharmonic in this wonderful venue."
Please login or register to see the full article