| | |
| --- | --- |
| Kurita Industries to buy ICL's water treatment and chemical arm APW | |
Japan's leading water treatment company, Kurita Water Industries Ltd has purchased ICL (Israel Chemical Ltd) APW business units based in Ludwigshafen and Düsseldorf, Germany, as well as other additional ICL PP (Performance Product) venues in Europe and China. This includes ICL chemical additives business for the paper industry and related aluminium compounds. The announcement was made on 27 October and the purchase price is estimated to be around US$316 million.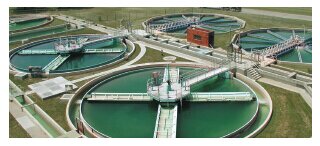 The combination of ICL's water solutions business with Kurita's water technologies will help the company develop a more advanced platform to collectively build a global footprint. The paper solutions business will accelerate Kurita's expansion of its product offering into new markets through existing relationships.
The sale of the APW business units is part of ICL's 'Next Step Forward' strategy launched in late 2013. The strategy calls for ICL to divest its non-core businesses to focus on its core businesses in the agriculture, food and engineered materials markets and to optimize its positioning in those markets. The products manufactured by the APW businesses sold to Kurita were not based on ICL's core minerals.
Commenting on the sale of the APW business units, ICL President & CEO, Stefan Borgas, stated, "ICL is executing its strategy by focusing on its core business, and it will use the proceeds from the sale of APW, as well as from the divestment of additional non-core assets, to strengthen ICL's core businesses in the agriculture, food and engineered materials markets, pursue operational excellence, build out ICL's distinctive mineral assets and technologies, and expand our global presence, especially in emerging markets."
Please login or register to see the full article