| | |
| --- | --- |
| Israel Chemicals to set up a joint venture with Yunnan Yuntianhua | |
Israel Chemicals Ltd announced that it will invest US$452 million for a 50% ownership of a joint venture that will operate a fully integrated phosphate business in China.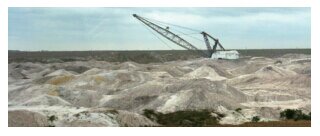 Israel Chemicals will also take a 15% strategic holding in Yunnan Yuntianhua Group Co. Ltd, one of Asia's leading producers of phosphate rock, which is traded on the Shanghai stock exchange with a market cap of US$1.8 billion. Yunnan Yuntianhua is China's second largest chemicals manufacturer with large scale phosphate mines and a manufacturer of fertilizers and downstream products derived from phosphates.
The joint venture will include a mine that produces 2.5 million tons of phosphate rock annually for the next 30 years, a downstream phosphate operation and a marketing and sales organisation that primarily serves the Chinese and the Asian markets. Israel Chemicals says that the strategic alliance will leverage its and Yunnan Yuntianhua's technical, marketing and production expertise and will include a joint phosphate R&D platform in the Yunnan province to develop process improvement and new products for both partners. The joint venture will develop annual capacity of approximately 1,850,000 tonnes of sulfuric acid, 700,000 tonnes of phosphoric acid and 850,000 tonnes of fertilizers, for the food and engineered materials markets.
Please login or register to see the full article