| | |
| --- | --- |
| SHL Telemedicine in distribution agreement in Japan | |
SHL Telemedicine Ltd, a leading provider and developer of advanced personal telemedicine solutions, announced that it has signed a distribution agreement for its innovative smartheart device with USCI Holdings, Inc., of Japan.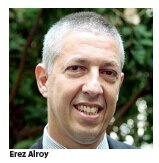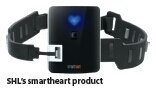 The device is the first and only personal mobile 12-lead ECG device on the market that enables the detection of heart attacks. USCI Holdings will target the professional healthcare community, i.e., physicians and general practitioners. With smartheart and a smartphone or tablet, they can perform a full hospital-grade ECG and receive an ECG interpretation from SHL's global telemedicine centre.
Erez Alroy, Co-CEO of SHL, commented: "We are delighted to have signed this important distribution agreement in Japan with USCI. It is a validation for the unique features of our smartheart and allows SHL, with the focus on physicians and the professional market, to build credibility for the smartheart in the Japanese healthcare community."
Please login or register to see the full article