| | |
| --- | --- |
| Tender by Chinese consortium to build tunnels for Tel Aviv Light Rail | |
Shikun u'Binui Holdings Ltd. (a unit of Solel Boneh, controlled by Shari Arison, Israel's richest woman) and China Railway Tunnel Group (CRTG) have won the huge tender to build the tunnels and underground stations in the western section of Tel Aviv Light Rail's red line.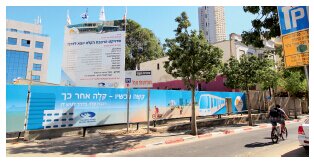 The red line will be the first section of a light rail system in the Tel Aviv metropolitan area, known as Tel Aviv Light Rail. The line will run from Bat Yam in the south to Petah Tikva in the northeast, with a significant portion of it underground. The total cost of the red line is estimated at NIS 11 billion, or approximately US$3 billion.
The award was announced by the tenders committee of NTA Metropolitan Mass Transit System Ltd. This tender is worth NIS 2.9 billion and is the largest tender in the project.
Please login or register to see the full article