| | |
| --- | --- |
| Moller Villa reflects the old Shanghai lifestyle | |
If you plan to visit Shanghai, there is a building that you should not miss. Its official name is Moller Villa, named after Eric Moller, a Jewish resident of Shanghai in the early 20th century.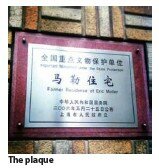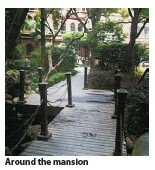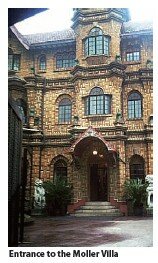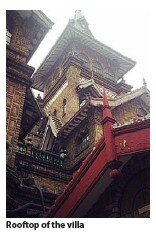 Located on South Shanxi Road in the former French foreign concession area, Moller Villa is a sight for sore eyes. It may seem out-of-place to the virgin traveller. In the midst of modern apartment buildings, shopping centers, and a lot of traffic noise—this villa is a tranquil place of relaxation.
According to local legend, Eric Moller built this Villa for his beloved daughter in 1936 after she had conveyed her dream of having a fairytale castle. Moller was a SwedishBritish merchant who first came to Shanghai in 1919.
After much success in the shipping business, he became well-known in Shanghai elite circles and a member of the notorious Shanghai Race Club. He invited many different architects to design the Villa to become his own private residence. The end product is a hybrid-fusion style that includes Western and Eastern architectural elements.
The building today still stands in its original condition, protected by the local Shanghai government. At the entryway to the villa, there is a plaque that explains its current status in Shanghai. The plaque states in English and Chinese that it is an "Important Monument under the State Protection." Not bad for an almost-decade old foreign structure.
Please login or register to see the full article