| | |
| --- | --- |
| Was Jack the Ripper a Polish Jewish immigrant? | |
For more than a century, the identity of Jack the Ripper, the brutal murderer who stalked the Whitechapel area of Victorian London, UK has been a mystery. But now DNA evidence reportedly points to a Polish Jewish immigrant named Aaron Kosminski, who spent his final decades locked up in a lunatic asylum.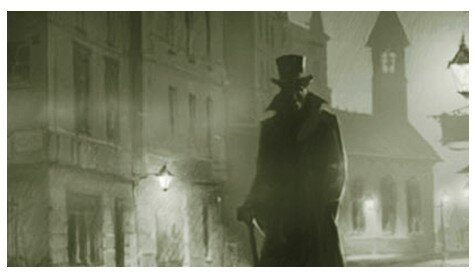 According to British media reports, a shawl recovered from the scene of the murder of Catherine Eddowes was found to contain DNA of the victim and of Kosminski, who had been named at the time as a suspect in the murders. The DNA in the shawl was analysed by Dr. Jari Louhelainen, who the Daily Mail called a Finnish "world renowned expert in historical crime scenes."
Louhelainen was reportedly called in by the British owner of the garment, which was purchased at auction in 2007. The DNA on the shawl was crosschecked with that of Kosminski's descendants, reports said. Kosminski died in 1919 in an asylum, where he had been institutionalized since 1891.
The identity of Jack the Ripper has been the subject of much speculation throughout the years. The murderer is believed to have been responsible for the deaths of at least five prostitutes in the British capital in 1888. Other candidates touted for the murders included a grandson of Queen Victoria, a painter, a duke and even a former British prime minister. For over a century the identity of notorious serial killer Jack the Ripper has baffled criminologists.
Jack the Ripper is the best known name given to the unidentified serial killer active in the largely impoverished areas in and around the Whitechapel district of London in 1888.
The name originated in a letter written by someone claiming to be the murderer that was widely disseminated in the media. The letter is widely believed to have been a hoax, and may have been written by a journalist in a deliberate attempt to heighten interest in the story. Within the crime case files as well as journalistic accounts the killer was known as "the Whitechapel Murderer" as well as "Leather Apron".
Please login or register to see the full article