| | |
| --- | --- |
| Students running to highlight global slavery | |
Last November as part of a global inititative, Hong Kong students took part in a charity race. The project called The 24 Hour Race by Running To Stop the Traffik is the biggest student-run charity organisation in Asia. Their vision is very clear – a world free from modern-day slavery and human trafficking.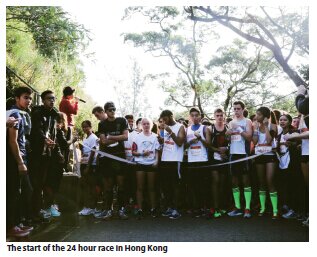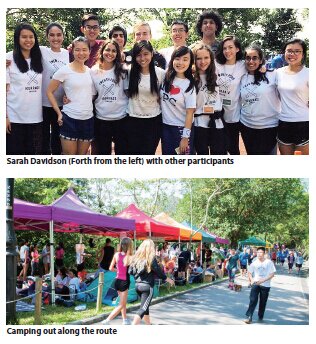 The 24 Hour Race is an international youth-focused endurance event aimed to combat human slavery. Since 2010, the 24 Hour Races have engaged more than 1,500,000 youths in the fight against modern-day slavery, and raised more than US$300,000 for grass roots anti-human slavery charities in the process.
On 15 November from 9 am through to 9 am on 16 November more than 1000 students took part and ran simultaneously in Hong Kong, Singapore and Kuala Lumpur to show their family, friends, colleagues and community that they care about fighting against human slavery.
Through their fund raising efforts the Hong Kong runners raised HK$2 million for their beneficiary charity, Freedom Matters, a UK registered charity, where most of the project work is currently conducted in Nepal fighting trafficking and modern day slavery. The charity's primary focus is the rescue, protection and rehabilitation of children and young people from conditions of enslavement, violence or exploitation.
One of the participants was Sarah Davidson a student from Elsa High School. "Over the past few years I have learnt about and raised awareness for modern day slavery. There are approximately 27 million slaves in the world today; a number that I have yet to comprehend myself," said Sarah.
Please login or register to see the full article