| | |
| --- | --- |
| Chinese silver-making has Jewish roots | |
Adrien von Ferscht is the only academic in the world who has been actively carrying out in-depth research into the 1,400-year tradition of Chinese silvermaking. He also happens to have dual Israeli and British citizenship, and is about to settle in Beijing in order to run the newly his newly opened Research Institute at Tsinghua University.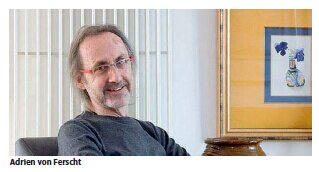 Although at first glance the subject area might appear somewhat niche, it is actually a highly complex subject that straddles many academic disciplines. Some three years ago it was Adrien who discovered that the reason Chinese silver in the early Sung Dynasty was overtly "Persian" in appearance was because the art of silver-making was introduced into China by the Sassanians [Sassania being modern-day Iran and where the city of Susa, of Purim fame, was located].
Many of the Sassanian silversmiths were Jews, but they were highly unusual, given that they were remnants of the first exile and as such were what we know as Pre-Hasmonean Jews – they had no knowledge of a second temple having been built and as a result did not celebrate the Festival of Chanukah. It is also for this reason that the first synagogue built in Kaifeng loosely followed to footprint of the first temple.
It was these Jews who eventually settled in the Chinese city of Kaifeng. Coinciding with that mass migration to China, the style of silver produced in China became what we would recognise as being "in the Chinese style". Silversmiths still exist in China who can trace their roots back to Kaifeng; one single operating silversmith still lives there!
Please login or register to see the full article