| | |
| --- | --- |
| Our obligations for the festival of Sukkot | |
The festival of Sukkot falls on 15 Tishrei, five days after Yom Kippur. It is also known as the Festival of Booths.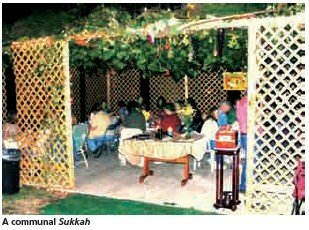 The festival also has many other names and is referenced in Levitucus 23:34, Exodus 23:16 as the 'Feast of Ingathering'. In rabbinic times, the holiday was also referred to as the 'Season of our Rejoicing', historically, families would go to the Temple to offer thanks for their fall harvests.
Please login or register to see the full article