| | |
| --- | --- |
| Israel's Fallen Soldiers | |
Israel's parliament, the Knesset, established the Hebrew date of 4 Iyar, the day preceding Yom Ha'Atzmaut as Yom Hazikaron - Memorial Day for soldiers who lost their lives in battle for the creation of the State of Israel and all those soldiers who died subsequently defending the country.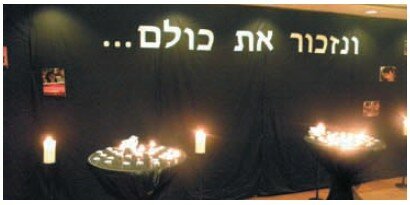 In Israel, as with Yom Hashoah, throughout the entire day places of entertainment, shops and restaurants are closed. Broadcasters play programmes about Israel's wars and show programming that convey the sombre mood of the day.
The commemoration, also includes two air raid sirens. The first marks the beginning of the Memorial Day and the second is sounded immediately prior to the public recitation of prayers in military cemeteries.
A national ceremony is held Mount Herzl, where many of Israel's leaders and soldiers are buried. There is a special Rememberance Prayer and Memorial Prayer for members of the Israeli Defense Forces who died in the line of duty.
Please login or register to see the full article