| | |
| --- | --- |
| Israeli wine exports to Asia increase | |
Israel's wine exports grew 6% to US$39 million in 2015, the Israel Export and International Cooperation Institute commented during the 2016 Sommelier Wine Exhibition, which was held in Tel Aviv in January, where 80 wineries displayed their wares.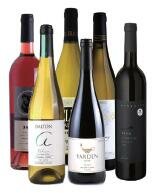 The Export Institute added that despite last year's larger export volume, the money value of exports actually slipped 3% in 2015, due to the weakness of the Euro.
An analysis by the wine industry and the Export Institute's economic unit shows that most of the increase in Israel's exports of wine and other alcoholic beverages were to Asia: the wine sector's exports to Asia rose 16% to US$2.6 million, while exports to North America grew 8% to US$25 million. Exports to the European Union were down 18% to US$10 million, which the Export Institute attributed to the Euro crisis.
According to Export Institute figures, Israel has 300 wineries, 60 of which are commercial. Most of the wineries are boutique and garage wineries – small businesses producing only a few thousand bottles a year. The local wine market's annual turnover is NIS 1 billion, with exports totalling 40 million bottles a year, plus 10 million more bottles of grape juice, and 20% of output is for export.
Please login or register to see the full article