| | |
| --- | --- |
| New Zealand's new diplomat to finally takes up his position | |
Israel and New Zealand have resolved a diplomatic dispute that had prevented New Zealand's new ambassador to Israel from taking up his post for more than half a year.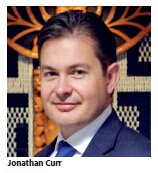 Last September, Israel prevented Ambassador Jonathan Curr from presenting his credentials after learning that he would also serve as New Zealand's envoy to the Palestinians.
At the time, Israel said it had a "well-known policy" of not accrediting diplomats who are also accredited to the Palestinian Authority.
New Zealand's foreign ministry announced in February that it had appointed a separate envoy to the Palestinians, effectively ending the spat. The new envoy is expected to present his credentials to Israel's President Reuven Rivlin.
New Zealand is now a new member of the UN Security Council member and is working on a draft resolution to revive long-stalled peace talks between Israel and the Palestinians. France has begun consultations on a text that would outline the parameters of an Israeli-Palestinian peace deal, but Ambassador Jim McLay said that New Zealand's friendship with Israel and the Palestinians means it could make a contribution.
Please login or register to see the full article