| | |
| --- | --- |
| Hong Kong hosts its second delegation of injured soldiers | |
The Hong Kong community recently hosted a delegation of injured Israeli soldiers from Israel's Hope for Heroism, also known as Ach'im L'Chayim ("Brothers for Life"). Having now hosted injured soldiers from Brothers for Life for a second time, Hong Kong is now firmly on the map of host countries and remains Asia's only host country.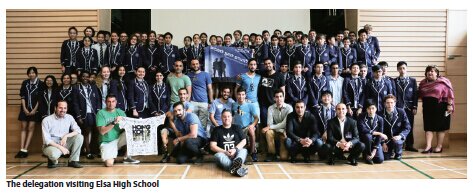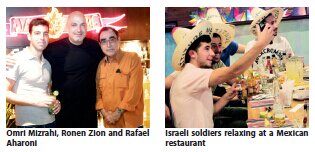 Brothers for Life was founded in 2007 to assist injured soldiers getting their lives back on track and now assists around 500 injured soldiers. "From the moment the soldiers stepped off the plane, they became our brothers for life", remarked Omri Mizrahi, one of the Hong Kong community organisers.
The soldiers were hosted over Shabbat by Ohel Leah and Chabad communities and made their now annual visit to Elsa High School where they discussed "overcoming personal challenges" with the students.
With the generosity of members of the Hong Kong and Macau communities, they were also able to enjoy the sights and sounds of Hong Kong and Macau.
Please login or register to see the full article