| | |
| --- | --- |
| Antiquities collection to celebrate 50 years of Israel Museum | |
The Israel Museum, Jerusalem will showcase more than 350 works of art and artifacts from antiquity collected by Robert and Renée Belfer, New York.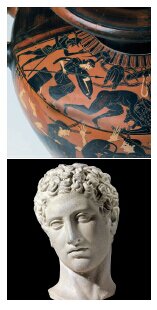 Considered among the most significant private holdings of antiquities in the world, the Belfer Collection features hundreds of ancient Greco-Roman and Near-Eastern glass vessels – recognised as some of the most impressive specimens of their kind – as well as important early examples of Greco-Roman sculpture in bronze, marble and mosaic.
Select objects from the collection will be on view at the Museum, beginning in June in a special exhibition exploring the culture of collecting and connoisseurship in ancient Rome.
The exhibition, A Roman Villa—The Belfer Collection, will be a centrepiece of the Museum's 50th anniversary celebrations, which, throughout 2015, will highlight gifts across all of the Museum's collections on the occasion of this milestone year.
Please login or register to see the full article