| | |
| --- | --- |
| "Kaifeng Jews" brought to life on canvas by Norman Tolman's passion for research | |
The Tolman Collection will be showcasing "The Kaifeng Jews", a fascinating collection of paintings by internationally based Chinese artist Yin Xin. The paintings will be on display in May at their Hong Kong gallery.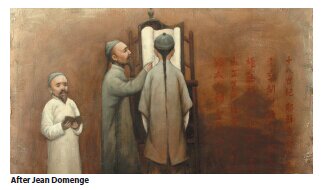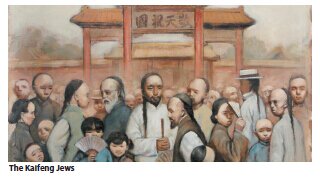 The paintings chronicle the history of the 11th-century Jewish pilgrims who journeyed to Song dynasty China, were received by the Emperor and settled in Kaifeng. The authenticity of these original paintings has been extensively researched.
The paintings are all one-ofa-kind pieces, with very striking colour compositions that make a perfect addition to any home, remembering a community that had a real presence in China long ago.
"The "Diaspora" is certainly something well known to Jews, but it takes a little research to find that in fact, in the times of the Song dynasty (9601127), there were also those hard-trekking people who found their way along a branch of the Silk Road to Kaifeng, the then Chinese capital. Announcing these facts in the 1990s to both my Chinese and Jewish friends who had never heard of these hearty pilgrims who walked such great distances always brought looks of skepticism," said Norman Tolman.
Please login or register to see the full article