| | |
| --- | --- |
| Film director Shirly Berkovitz visits Myanmar | |
Israeli documentary film director Shirly Berkovitz visited Myanmar from 14 to 20 June. Her famous documentary film, The Good Son, was one of the international films participating in the "Human Rights Human Dignity" International Film Festival in Yangon.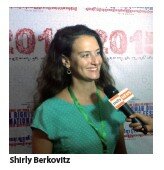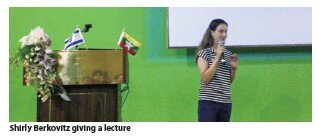 During her stay in Yangon, Berkovitz gave lectures to the students from the Yangon Film School and the National University of Arts and Culture, Yangon, and attended the opening and closing ceremonies of the film festival.
The Good Son tells the story of 22-year-old Or, who secretly finances his sex-change operation in Thailand by lying to his conservative parents. He then returns home as a woman to face her new life, her family and the cost of living her dream. The film explores how far human beings are forced to go in compromising their morals, their loved ones and everything familiar to them in order to become whole with themselves.
Berkovitz's presence at the screenings of her film was overwhelmed by the greetings and questions from the audience, together with interviews from a number of media people. Her film was screened twice during the festival, and attracted much interest and admiration from the audience.
Please login or register to see the full article