| | |
| --- | --- |
| Asia Contemporary Art Show presenting a mix of local and international works | |
Art buyers and collectors will enjoy a host of art events in Hong Kong in March which will include Art Basel, Arts Central and the Asia Contemporary Art Show. The eighth edition of the Asia Contemporary Art Show will be held from 24 to 27 March at the Conrad Hotel.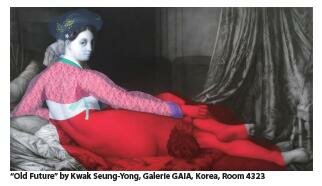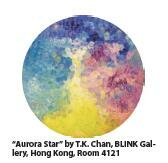 The sold-out event will feature 84 exhibitors from 15 countries in Asia and around the world, presenting more than 3,000 works of art spanning original paintings, limited editions, sculpture and photography.
Director Mark Saunder son noted that the Show will be held during Hong Kong Art Week and at the same time as Art Basel Hong Kong, the most important week of the year for the visual arts in Hong Kong. "Of course, many art collectors from China, other parts of Asia and worldwide come to Hong Kong at this time for the specific purpose of visiting the shows and other art events. We are delighted to provide an exceptional collection of works in what we call 'art spaces' – much as you would see art presented in a home or office, and far more welcoming and engaging than an normal gallery or exhibition space."
Some of the featured Asian artists include Hong Kong-born artist T.K. Chan, who has been painting Scotland through her eyes since her time as a student at Edinburgh's Napier University, where she graduated in 2008 with a Masters Degree in Interdisciplinary Design. Her new creative oil painting series that will be shown at the Asia Contemporary Art Show is called "Aurora Revelation", and is inspired by the mysteriously beautiful but volatile aurora borealis, which can be seen in the north of Scotland.
Please login or register to see the full article