| | |
| --- | --- |
| Beijing Jewish Film Festival Week | |
On 21 November 2015, the third Beijing Jewish Film Week (BJJFW) started with an Opening Night Gala and film screening at Parkview Green in Beijing. The 120 guests enjoyed a buffet of Roman-Jewish delicacies and had the chance to attend the mainland China première of the film Everything is Illuminated.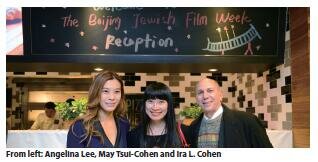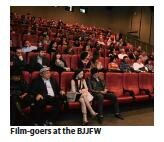 The BJJFW ran until 29 November, giving the over 500 people who had signed up the opportunity to view a selection of six Jewish-themed films from around the world. As in previous festivals, the organisers joined forces with Beijing's diplomatic community to hold screenings at various embassies, making it possible to screen several films at no charge to the audience.
"We like to keep our screenings free to encourage local audiences to come learn about Jewish identity," said Yevgeny Bam, the event's director. "For regular screenings, over 70% of attendees were Chinese, demonstrating strong local interest in Jewish culture."
Please login or register to see the full article