| | |
| --- | --- |
| Christian missionaries threaten survival of Kaifeng Jews | |
After two centuries of slow decline, the Kaifeng Jews, who now number only in the hundreds, are again struggling to revive their community.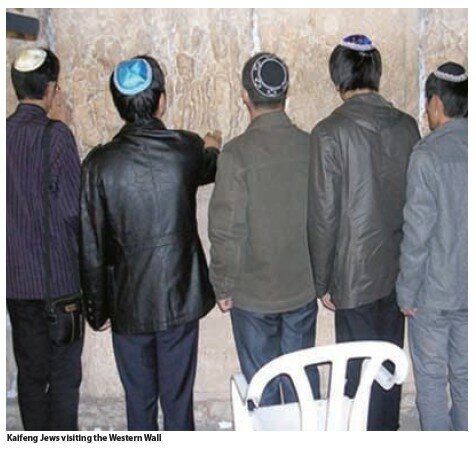 Credit this to a moderately more open Chinese society, the Internet, and the intermittent presence of visiting, knowledgeable Western Jews. And, as in past centuries, Christian missionaries are also present, hoping to redirect the Kaifeng Jews along Christian paths.
The chief player in this endeavouris an American Judeo-Christian named Timothy Lerner, who founded the first Jewish school set up in Kaifeng in modern times.
After studying in China in 2000, Lerner travelled to Kaifeng to open the Yiceleye (Israelite) School, instructing the Jewish descendants in Hebrewand gathering those interested for Shabbat dinners and festival celebrations.
More significantly, Lerner was able to arrange for a number of young Kaifeng Jews to receive scholarships to live and study in Israel with the help of the Israel-based Shavei Israel. This organisation is dedicated to returning "lost Jews" to the Jewish homeland—a Zionist mission that coincides, pragmatically, with that of the Judeo-Christians and their Christian supporters, who also seek the return of all Jews to the Land of Israel. Shavei Israel is neither a Christian nor a Judeo-Christian organisation, although it works with them to accomplish its own ends.
Please login or register to see the full article