| | |
| --- | --- |
| The Technion- Israel Institute of Techology | |
The recent annnouncemnt of Technion– Israel Institute of Technology - establising a presence in China has caused a lot of interest in the region and around the world.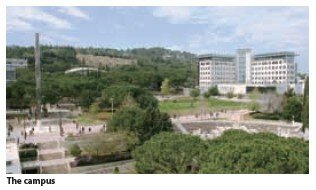 Why did Li Ka Shing look so favourably to this joint venture? There are so many truly established higher education institutions.
Israel's emergence as a world leader in high-tech can be largely credited to the Technion, a global leader in cuttingedge research, innovation and entrepreneurship.
Three Technion scientists have won Nobel Prizes in the past decade, and Technion researchers have made countless contributions to science, technology and medicine.
Technion is a public research university located in Haifa, Israel. Founded in 1912, it is the oldest university in Israel. The university offers degrees in science and engineering, and related fields such as architecture, medicine, industrial management and education.
Technion's 13,000 students and researchers study in 18 academic departments and some 52 research centres. Since its founding, it has awarded over 95,000 degrees and its graduates are cited to have provided the skills and education behind the creation and protection of the State of Israel.
The university's principal language of instruction is Hebrew, and Technion was the scene of a critical struggle over the language of instruction which helped consolidate Hebrew as the spoken language in the country.
On 19 December, 2011, a bid by a consortium of Cornell University and Technion won a competition to establish a new high-tier applied science and engineering institution in New York City.
Please login or register to see the full article