| | |
| --- | --- |
| The number eight transcends the natural world | |
The Festival of Chanukah has some significant characterisitcs with the number 8.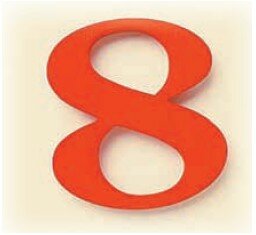 But first some questions to ignite your curiosity. Do you sense there is more to life than you can touch or feel or smell?
That there is a dimension to reality that cannot be experienced by any of your senses but it is as real as the feeling you have when holding the hand of someone you love?
Have you pondered the soul, the nonphysical core of your being which cannot be detected by x-ray technology?
Do you believe in God? If you answered yes to any of these questions, then Chanukah is the holiday for you.
Please login or register to see the full article