| | |
| --- | --- |
| Yom Kippur – our fate is sealed for the new year | |
Yom Kippur i s the holiest day of the Jewish year. On this day, G-d seals our fate for the coming year, therefore, the entire day is spent fasting and pr a y ing t o G-d for forgiveness and a good year.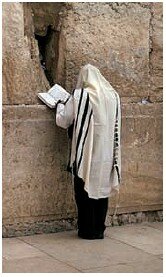 This holiday falls on 10 Tishrei in the Hebrew calendar, which is 10 days after Rosh Hashanah. These 10 days are meant to be days of awe and deep introspection. When we reach Yom Kippur we refrain from work, fast and attend synagogue services.
Please login or register to see the full article