| | |
| --- | --- |
| Hong Kong pop-up shop showcases Israeli design | |
The Consulate General of Israel in Hong Kong is showcasing the hottest and most unique Israeli design at a popup shop in the PMQ complex in the fashionable Soho district of Hong Kong.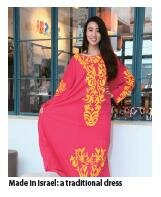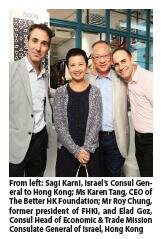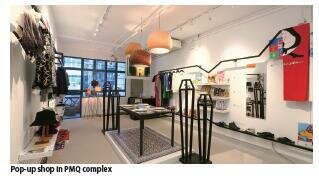 The grand opening, with a fashion show, was held on 22 October, and the pop-up shop (at Shop 504, Staunton) will be open to the public until 19 November.
About 25 established designers and promising new talents of their own design fields are offering their perspectives on Israeli design through highend products in fashion and accessories, jewellery, paper toys, textiles, furniture, kitchenware, homeware, and solutions in branding and imaging.
The creativity of these Israeli designers extends from the use of new or green materials to innovative and modern methods of processing. And some of them focus on traditional hand craftsmanship handled with cutting-edge techniques.
Please login or register to see the full article