| | |
| --- | --- |
| SOUTH KOREAN DELEGATION MEETS WITH GROUPS AIDING IMMIGRANT INTEGRATION | |
A four-person delegation from the South Korean Ministry of Unification, the government office that is preparing to handle the possible future unification of the Koreas, visited Israel in November.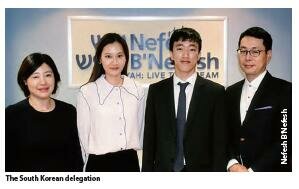 As reported by the Jerusalem Post, the representatives from the South Korean ministry were seeking to learn about methods for effectively assisting in the integration of immigrants.
To that end, they met with representatives from a variety of organisations during their fact-finding trip, including Nefesh B' Nefesh, a non-profit organisation that promotes, encourages and facilitates Aliyah – literally meaning "to help Jewish people from the diaspora to immigrate to Israel". The organisation aims to remove or minimise the financial, professional, logistical and social obstacles that potential citizens may face.
Members of the delegation included the leader, Ms Kim Yoojin, director of the PolicyPlanning Division; Mr Kuem Sungho, deputy director and lawyer of the Policy-Planning Division; Mr Kang Heechan, deputy director of the Policy Coordination Division, and Ms Lee Sangmi of the Policy-Planning Division.
Please login or register to see the full article