| | |
| --- | --- |
| Hong Kong pays tribute to Robert Dorfman | |
On 16 December, UIA Hong Kong paid tribute to Robert Dorfman, Chairman of KHUIA Hong Kong, to mark his receipt of the 2015 Yakir Keren Hayesod Award at the annual Keren Hayesod – United Israel Appeal (KHUIA) World Conference in Jerusalem last June.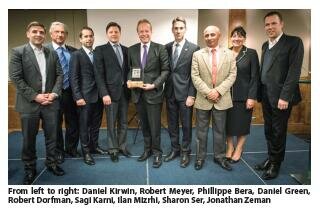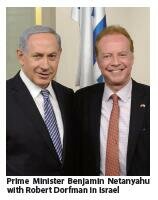 The Yakir Award is given to leaders of KH-UIA in recognition of their commitment and volunteerism, as well as to those who have distinguished themselves by their contribution towards promoting the aims and goals of UIA, both in Israel and throughout the Jewish world. The four 2015 winners of the award were honoured with a special meeting with Prime Minister Benjamin Netanyahu at his office.
The event in Hong Kong, designed to honour Mr Dorfman locally as well, took place at the Hong Kong Jewish Community Centre, with the participation of community leaders, friends and supporters.
"I've been blessed to work with some of the most passionate people, whose love of Israel and the Jewish people has been an inspiration to me," said Mr Dorfman. "I'm delighted that we have new, young and energetic leadership in place so that UIA in Hong Kong can continue to build on a very sound foundation."
Please login or register to see the full article