| | |
| --- | --- |
| 20 Jewish Times Asia September 2014 Is supporting Hamas anti-Semitic? | |
Indeed, many Israelis are critical of some of their nation's policies, but support for Hamas is anti-Semitic, because Hamas's policies and actions are based, at their core, on Jewishhatred.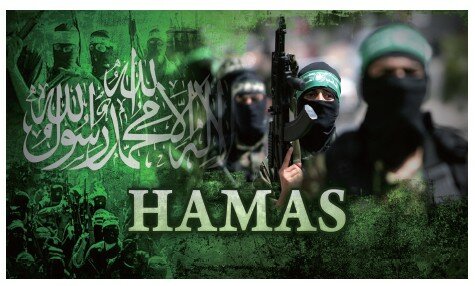 Criticising specific Israeli policies both amongst local citizens and the wider Jewish population is certainly not intrinsically anti-Semitic. Yet many prominent individuals, some out of ignorance, many more with full knowledge of what they are doing, are overtly supporting Hamas.
Some have even praised it. Others, like Italy's most famous philosopher, Gianni Vattimo, are trying to raise money and provide material support to this anti-Semitic terrorist organisation. Still others refuse to condemn it, while condemning Israel in the strongest terms.
Here is part of what the Hamas Charter, which continues to articulate its governing principles, says about Jews: "The enemies have been scheming for a long time. [Their] wealth [permitted them to] take over control of the world media such as news agencies, the press, publication houses, broadcasting and the like. [They also used this] wealth to stir revolutions in various parts of the globe... They stood behind the French and the Communist Revolutions... They also used the money to establish clandestine organisations which are spreading around the world, in order to destroy societies and carry out Zionist interests.
Such organisations are: the Freemasons, Rotary Clubs, Lions Clubs, B'nai B'rit and the like. All of them are destructive spying organisations... [They] stood behind WWI, so as to wipe out the Islamic Caliphate... They obtained the Balfour Declaration and established the League of Nations in order to rule the world by means of that organisation. They also stood behind World War II.... They inspired the establishment of the United Nations and the Security Council to replace the League of Nations, in order to rule the world by their intermediary. There was no war that broke out anywhere without their fingerprints on it."
Please login or register to see the full article
| | |
| --- | --- |
| A 3,300 year old coffin exposed in Jezreel Valley | |

During a recent salvage excavation in the Jezreel Valley, the Israel Antiquities Authority has uncovered part of a burial site dating to the Late Bronze Age (thirteenth century BCE) at the foot of Tel Shadud.

According to the excavation directors, Dr. Edwin van den Brink, Dan Kirzner and Dr. Ron Be'eri of the Israel Antiquities Authority, "During the excavation we discovered a unique and rare find: a cylindrical clay coffin with an anthropoidal lid (a cover fashioned in the image of a person) surrounded by a variety of pottery consisting mainly of storage vessels for food, tableware, cultic vessels and animal bones. As was the custom, it seems these were used as offerings for the gods, and were also meant to provide the dead with sustenance in the afterlife."

The skeleton of an adult was found inside the clay coffin and next to it were buried pottery, a bronze dagger, bronze bowl and hammered pieces of bronze. "Since the vessels interred with the individual were produced locally", the researchers say, "We assume the deceased was an official of Canaanite origin who was engaged in the service of the Egyptian government".

Another possibility is that the coffin belonged to a wealthy individual who imitated Egyptian funerary customs. The researchers add that so far only several anthropoidal coffins have been uncovered in the country. The last ones discovered were found at Deir el-Balah some fifty  years ago. According to the archaeologists, "An ordinary person could not afford the purchase of such a coffin. It is obvious the deceased was a member of the local elite".

The graves of two men and two women who may have been members of his family were also located near the coffin. The discovery of the coffin at Tel Shadud is evidence of Egyptian control of the Jezreel Valley in the Late Bronze Age.

During the period when the pharaohs governed the country, Egyptian culture greatly influenced the local Canaanite upper class. Signs of Egyptian influence are occasionally discovered in different regions and this time they were revealed at Tel Shadud and in the special tomb of the wealthy Canaanite. A rare artifact that was found next to the skeleton is an Egyptian scarab seal, encased in gold and affixed to a ring. The scarab was used to seal documents and objects.

Please login or register to see the full article

 

| | |
| --- | --- |
| Pope Francis makes landmark visit to Israel | |

Pope Francis made an historic three day trip to the Middle-East between 24-26 May 2014. Pope Francis was the fourth pope to visit the Holy Land. Previous visits were; Pope Paul VI in January 1964, Pope John Paul II in March 2000, and more recently Pope Benedict XVI in May 2009.

The Pope Francis trip was to mark the 50th anniversary of the historic visit of Pope Paul VI. The Pope announced his pilgrimage to the Holy Land on 5 January to commemorate the historic meeting between Pope Paul VI and Patriarch Athenagoras, which took place on 5 January, exactly 50 years ago.

The Pope first landed in Amman, Jordan where he was met with the King and Queen of Jordan and held a Holy Mass at the International Stadium in Amman. He then departed by helicopter on 25 May for Bethlehem and met Palestinian President Mahmoud Abbas holding a Holy Mass in Manger Square and then onto a private visit to the Grotto of the Nativity. He then arrived at Ben Gurion Internatonal Airport by helicopter from Bethlehem and was warmly greeted by Israel's President Shimon Peres and Prime Minister Benjamin Netanyahu. In a packed itinerary the Pope first went to Mount Scopus in Jerusalem having a private meeting with the Ecumenical Patriarch of Constantinople Bartholomew I at the Apostolic Delegation in Jerusalem, to coincide with the occasion of the 50th anniversary of the meeting between Pope Paul VI and Patriarch Athenagoras I.

The Pope visited the Grand Mufti of Jerusalem, Muhammad Ahmad Hussein in the building of the Great Council on the Esplanade of the Mosques.

He then visited the Western Wall. The pontiff prayed at the Western Wall and placed his hand on the ancient stones and put a note in the cracks between the stones. The text read "Our Father" prayer written in his native Spanish. Pope Francis wrote in the Kotel guest book, "I came to learn from the older brothers the significance of the place. I came to pray for peace all over the world."

He visited the grave of founder of modern day Israel, Theodor Herzl and laid a wreath at Mount Herzl in Jerusalem.

Please login or register to see the full article

 
<< Start < Prev 1 2 3 4 5 6

7

8 9 10 Next > End >>


Page 7 of 51